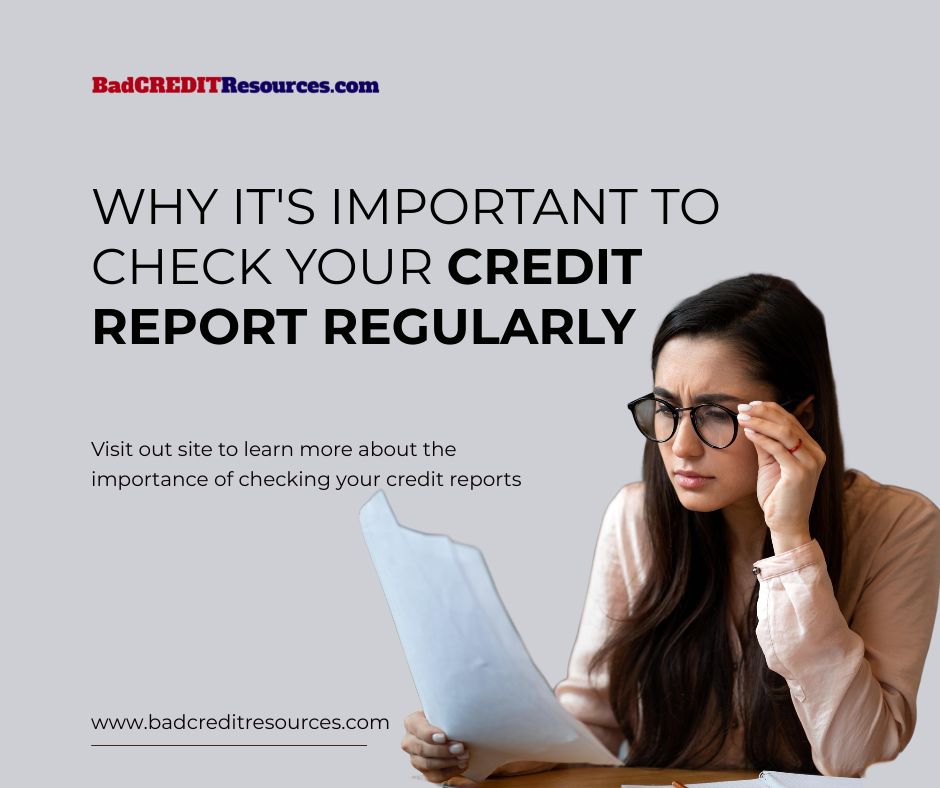 Credit reports are essential for both personal and business purposes. A good credit report can help you get a better loan interest rate, a lower insurance rate, and qualify for other financial products. 
Do you know why people are encouraged to order a copy of their credit reports from the three credit reporting agencies regularly?
Regularly checking your credit report is one way to keep track of your credit score and protect your financial security.
In this article, let's talk about the importance of checking your 
credit report
.
Why Review Credit Report Regularly
To protect credit prospects.
A high credit score gives you the advantage of receiving quick approval and a better offer from potential lenders.
Many lenders reserve their best deals for customers with a high credit rating. Meanwhile, a poor score may limit your options for loans, credit cards, and other financing deals.
To determine whether a credit repair service is effective or not.
If you have bad credit or a problem with your credit history, you may consider getting help from a reputable credit repair or credit counseling agency. 
To track your progress, review your credit report and determine whether you can improve your score.
Here's how to determine whether a credit repair service is effective:
Make sure the company you're thinking about has a license from the state where they conduct business.

Ask them about their approach and the kinds of data they utilize for analysis.

Check with other credit bureaus for the most recent information on your score and any modifications by the company you're considering.

Obtain copies of all of your reports, including those that were completed as part of a credit repair service, so that you may check them for inaccuracies and irregularities on your own.
To detect identity theft immediately.
Because of the possibility of identity theft, customers are encouraged to check their credit reports at least twice a year or at least once every six months.
You may not know that theft is using your personal information to commit credit-related crimes against you.
Here's how to detect identity theft:
Check your credit report regularly. 

By checking your credit report, you can see whether there are unauthorized charges or suspicious activities in your accounts. You can notify the credit bureaus immediately and request corrections before the problem worsens.

Monitor your bank account activity. 

If you notice anything suspicious, notify your bank right away.

Keep up with current events and be on the lookout for new scams.

 If something doesn't seem right, look into it before handing over any personal information.
To correct incorrect details or information on your credit report.
Sometimes a creditor may report erroneous charges to the credit bureaus.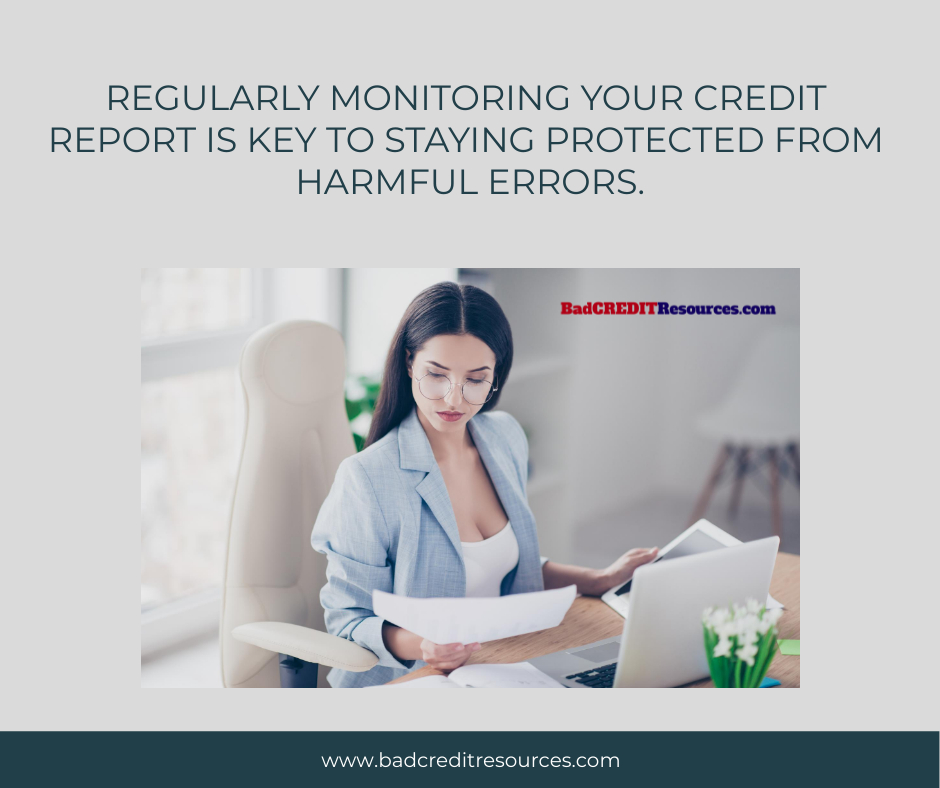 There are also instances when the bureau itself may commit the mistake of recording the details in your file. It is also possible that another person's credit file gets mixed up with your file. These possibilities may hurt your personal credit rating, and if you do not check your report, these errors will lower your score.
On the contrary, checking your credit report gives you the opportunity to correct such errors before a prospective creditor makes an inquiry in your file.
The following methods will help you fix errors in your report:
Contact every creditor who has reported a mistake to the credit bureaus. 

Explain the situation and request that they remove the incorrect information.

Ask each credit bureau for copies of all of your credit reports.

Look for any errors you may have missed in the past. 

You can also dispute any errors on your credit report with each of the three agencies. 

Ask for assistance in correcting inaccuracies on your report by contacting the credit bureau directly. 

They might be able to give you a revised copy of your credit report, or they might be able to provide you with pointers on how to fix the mistakes yourself.

Another choice that may be more practical for some people is to use a credit review or counseling agency.
Checking your credit reports on a regular basis is an essential part of maintaining good credit. 
You can ensure that you can get the best deal on loans, mortgages, and other products by keeping track of your credit score and status. 
If you find any errors in your report, correct them as soon as possible.