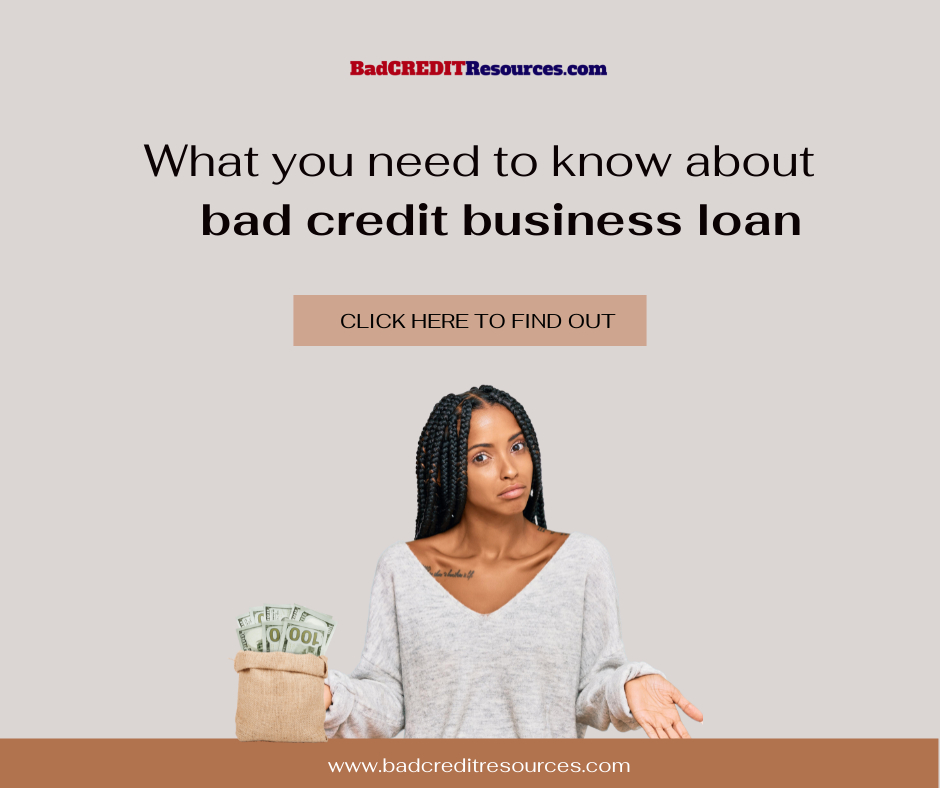 One of the fundamental things about starting a business is the financial aspect. It would be impossible to start or run a business without adequate funding. Many new business owners apply for bank loans, but this may not be an option for those with a poor credit history. As businesses and entrepreneurs look for easier ways to get financing, bad credit business loans are becoming more popular.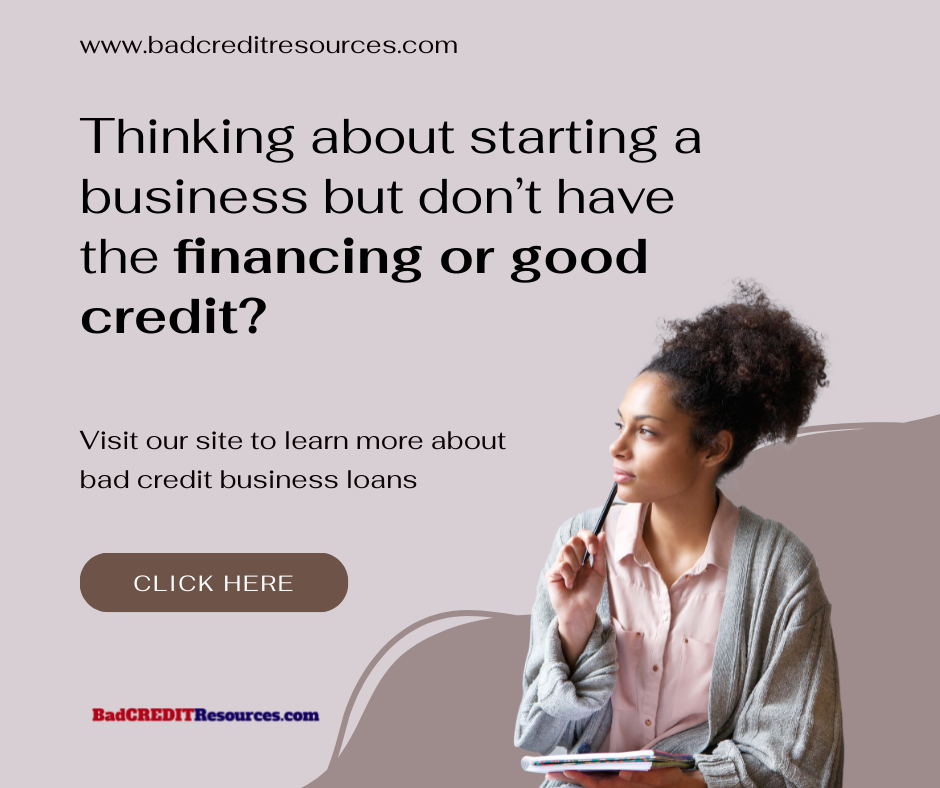 These loans are available from a number of lenders, and they mostly require little or no down payment. These loans may have hefty interest rates, but they are usually worth it if a company needs money immediately.
What are Bad Credit Business Loans
Bad credit history doesn't have to be the end of your dream to own a business.
If you're looking for a way to start a business, a bad credit business loan could be just what you need. These loans aren't as hard to obtain as you might think, and they can help you get your business up and running. 
If you search the market, many lending companies offer bad credit business loans for people who can't qualify for standard loans.
However, if you don't take the necessary precautions, you could be victimized by predatory lenders. 
That is why, when looking for a bad credit business loan, it is essential to conduct a thorough research first.
Types of bad credit business loans
Secured loans: 

Are you a homeowner? You can try and get a secured bad credit business loan. The secured business loan has much lower rates than non-secured loans. You can save even more money if you use your home as collateral for your loan. Nevertheless, you need to be aware of the risks. Failing to keep up with your monthly loan payments can put your home property in danger. Remember that your lender can foreclose your home any time you miss or delay your loan payments.

Unsecured bad credit loans: 

have higher interest rates and fees, and no collateral is required.

Term loans: 

For companies with poor credit, term loans are an excellent choice. You can borrow money from them for a fixed period of time, after which you must repay the loan plus interest. 

Equipment loans: 

Allows businesses to borrow money to buy equipment. The equipment serves as collateral for the loan.

Invoice factoring: 

It allows companies to take out loans secured by their invoices.

Merchant cash advances: 

Companies can obtain these loans to meet their immediate financial needs. Frequently, you'll pay back the advance plus costs as a percentage of each day's credit card and debit card receipts.
No Application Rejection!
Both secured and unsecured bad credit loans for business guarantee approvals, regardless of how low your credit rating is. Once approved, use your loan as a tool to rebuild your credit history.
How to use Bad Credit Business Loans to rebuild credit score?
Make sure that your lender reports your payments to the major credit bureaus. 

Order a copy of your credit report after six months of obtaining a loan. If you see an improvement in your credit rating, ask your lending company if it's possible to lower your current rates or to give you better repayment terms. 

Some lenders may require at least one year of consistent payments before adjusting their loan terms.

The important thing is to make the request as soon as you think you've made progress in your credit. 

Meet with your lender and explain your current situation. 

Present a copy of your credit report and let your lender know that you are aware of your progress. 

Most lenders would be willing to make modifications, especially if a client shows initiative and the willingness to build good credit.
How to get a bad credit business loan?
There are a few things to consider when applying for a business loan.
First, ensure that the loan you are applying for is suitable for your company. Some loans are intended for big companies, while others are better suited for start-ups.

Second, be prepared to present financial and business documentation.

Third, confirm that you have the ability to make timely loan repayments.

Finally, during the loan application process, be prepared to answer questions about your company and finances.
Businesses of all sizes may find a bad credit business loan to be a viable option. Before selecting a lender, it's essential to complete your research because there are many of them that provide loans to companies with bad credit. Ensure you understand the loan's conditions and interest rate and are prepared to make the required payments on time.
Finally, remember that obtaining a bad credit business loan does not ensure your business success, so be sure your plans are solid before you apply for bad credit business loans.