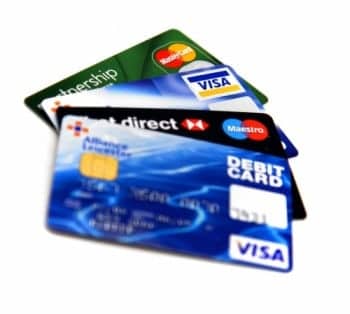 How do you control spending with a prepaid debit card?
Do you find yourself having a tough time keeping your spending in control? Many people who own credit cards are accountable for overspending and it's easy to see why. Paying with a credit card is fast and convenient. Even though you don't have cash in your wallet, you can simply charge the purchase into your credit and be worried about repayment later. Unfortunately, you could be subjected to high interest rate and extra fees if you can't settle your balance on time.

How prepaid debit card works
With prepaid credit cards, the danger of incurring bad debt is greatly minimized. Why so? Because prepaid cardholders are not supplied with a credit line. They can only spend the funds they've got within their debit account. Whenever there is no available balance, making advanced purchases will never be possible.
A prepaid card holder must first deposit funds in the account before it can be used for payment.  Purchases charged to the debit card are instantly paid using the available fund so there's no need to pay it back at the end of the month.  When the balance runs out, the prepaid card holder must reload the account or make a new deposit.
Some people may frown at the idea of not having a credit line but if this would be your first time to handle credit, then a prepaid debit card is the perfect tool for you to train your financial management skills.  If you used to own a credit card but got into bad credit, switching to a prepaid card can be a great solution to keep track of your spending.
Best card option for teens
For this reason, many parents prefer prepaid debit cards over regular credit cards for their teenagers.  If your child is going to college, providing him/her with a prepaid card is a great way to support their financial needs.  Students who own prepaid debit cards can have a firsthand experience managing their finances while avoiding bad credit at the same time.
Can help repair bad credit
There is another benefit that prepaid credit cards offer for people who want to establish credit history and for those who need to repair bad credit.  This is because issuers of prepaid cards today report credit activities to the three major credit bureaus.  For instance, students can build early credit history through regular use of their prepaid cards.  If you need to boost your credit score, a prepaid debit card can help you do just that.
What about the disadvantages?
Some prepaid debit cards impose too many fees which can break the budget.  For instance, some prepaid cards charge a monthly maintenance fee, apart from the annual fee.  Other fees you need to watch out for are overdraft fees, reloading fees, transaction charges, etc.  Although no credit limit is provided, you may be charged with an overdraft penalty if you have insufficient funds in your account when you made the purchase.  If you are planning to get a prepaid card, see to it that the one you choose has a minimal and reasonable set of fees.