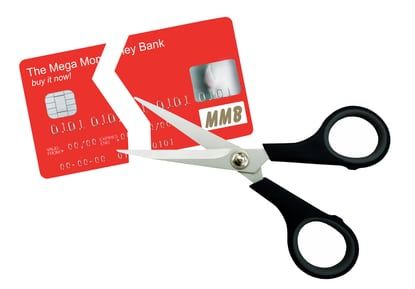 Gimmicky ways and tricks will not solve a bad credit problem. There are fraudulent agencies that claim to provide debt relief, giving the wrong advice, when in fact, they are only after one thing – making money at the expense of unsuspecting consumers.
For example, you might be advised to lie or use wrong information to conceal bad credit. Such misleading strategies will only lead you to trouble.
What can you do to get yourself out of bad credit surely and safely? Here are some tips:
Check your credit report.

Errors, unauthorized charges, or negative remarks older than seven to ten years can badly pull down your score. Check your report and if you see any item that needs to be corrected, send a letter to the credit bureau that issued your report. By doing this, you can instantly raise your score by a number of points.

Pay your bills on time.

Payment history makes up 35% of your total FICO score. That means, even a few late payments can affect your final rating. If you already have bad credit, you cannot afford to miss another due date. You can keep your credit score from dropping even lower paying your current bills on time.

Free up your credit lines.

Do your best to keep your credit usage below 30% of your allotted limit. If you own a credit card or more than one card, keep your monthly charges minimal on each account.

Monitor your personal expenses.

Here is another important step in getting yourself free from bad credit – keep track of your spending. You need to save every possible cent you can to pay down your debts. Obviously, this isn't the time for splurges. It will require self-discipline and motivation to make adjustments with your spending style but your efforts will surely pay off.

Work hard on debt repayment.

Have you tried speaking with your creditors about the problem? Negotiating for better repayment terms will give you the chance to catch up with your debts more easily. Many creditors are open for negotiations but you have to prepare a realistic repayment plan before taking this step. See to it that you will be making a reasonable request from your creditor and that you will be able to live up to your promises.