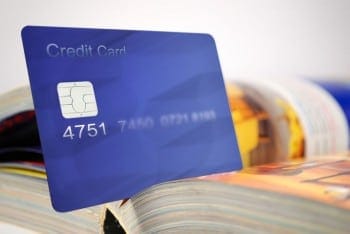 When looking for a credit card, should you always go for low interest credit cards? In this article, let's talk about essential factors that you must not forget to consider:
Do you have good credit score?
Credit cards with a low APR usually require good or excellent credit. If you have a low score, you may not qualify at all. In fact, even if you have an average credit rating, you may still find it difficult to get approved. Take note that if your application gets rejected, your score can drop by even more points.
Are the low interest rates for real?
Some low interest credit cards may seem great at first glance but sometimes, they can be deceiving. If you're not careful, you could miss out the rest of the fees and get stuck with a credit card packed with unreasonable charges.
To accurately compare credit cards with low interest rate, you must always examine what the fine print says. Don't just compare credit cards based on what you read or hear in advertisements. Examine the Terms and Conditions to really see the true costs of the card.
Is the low interest rate a long term deal?
How long will the low interest rate last? Most credit cards would give 6 months of introductory rate while others may offer up to 12 months of low rate. Afterwards, the cardholder will be subjected to the regular interest rate. The more important question is, how much would the regular APR cost you?
What other credit card fees should you watch out for?
It is easy to get enticed with a credit card that offers zero interest rate. Nevertheless, don't forget to check out the rest of the fees associated with the credit card.
Would you have to pay for an expensive annual fee to keep the account active? If the low rate applies to balance transfers, how much would you be charged each time you transfer a balance from a credit card?
How much would have to pay if you miss your due date of payment? Will the penalty fees offset the savings you get by not paying the interest rate during the introductory period?
Clearly, it's important to weigh your options before signing up for a low interest rate credit card. Don't forget to consider the long term implications of the fees associated with your credit card. Most importantly, make sure that you are aware of the exact costs and that you will not be subjected to unpleasant surprises.