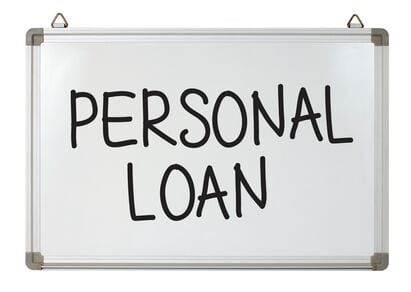 A person with a bad credit score will have limited options when it comes to matters of financing.
Many banks and finance companies strictly require borrowers to have at least an average credit score to get approved. For people with below average rating, getting approved for financing can prove to be a big challenge.
Nevertheless, its not impossible for people with bad credit to obtain financing. It is reassuring to know that there are lending companies that are more forgiving about credit scores.
Although some lenders may judge a person's credit worthiness based on credit rating alone, lenders that offer bad credit personal loans are willing to extend financial assistance to people with bad credit.
Secured and Unsecured Bad Credit Personal Loans
Bad credit personal loans can be secured or unsecured. The difference between a secured and unsecured bad credit loan depends on the requirement. A secured personal loan for bad credit involves the submission of collateral. A borrower can use his/her home or other valuable property to guarantee loan repayment. This means the lender can use the collateral submitted to recoup some or all of their loss should the loan go bad.
Meanwhile, unsecured bad credit loans do not involve any form of security. Lenders that offer unsecured bad credit loan may impose higher rate of interest to make up for the absence of collateral. Since 2008 these loans and lines of credit have become harder and harder to obtain. The best source of these I've found to be credit unions who are willing to take a chance on one of their members.
Should you take out a bad credit personal loan?
If you really need a loan at this point in time, a bad credit personal loan is a viable option. However, borrowers need to be extra careful in deciding which lender to turn to. Take note that not all bad credit loan offers in the market are legitimate. In your search for financing, if it sounds too good to be true, for example a leander willing to do an unsecured bad credit personal loan for a borrower with a 570 credit score at an interest rate of 8%. It just doesn't happen!
What You Need To Apply For A Bad Credit Loan
Although you are looking for a bad credit personal loan, you should still check your personal credit report prior to submitting your loan application. Although approval is not based on your credit history, the interest rate of your loan will largely depend on your credit score.
It is not unusual for errors to occur so you should not assume that your credit report is accurate unless you check it first. Remember, even a single error in one of your accounts can pull down your credit score. If you can improve your score by correcting errors, you can win a better deal from your chosen lender.