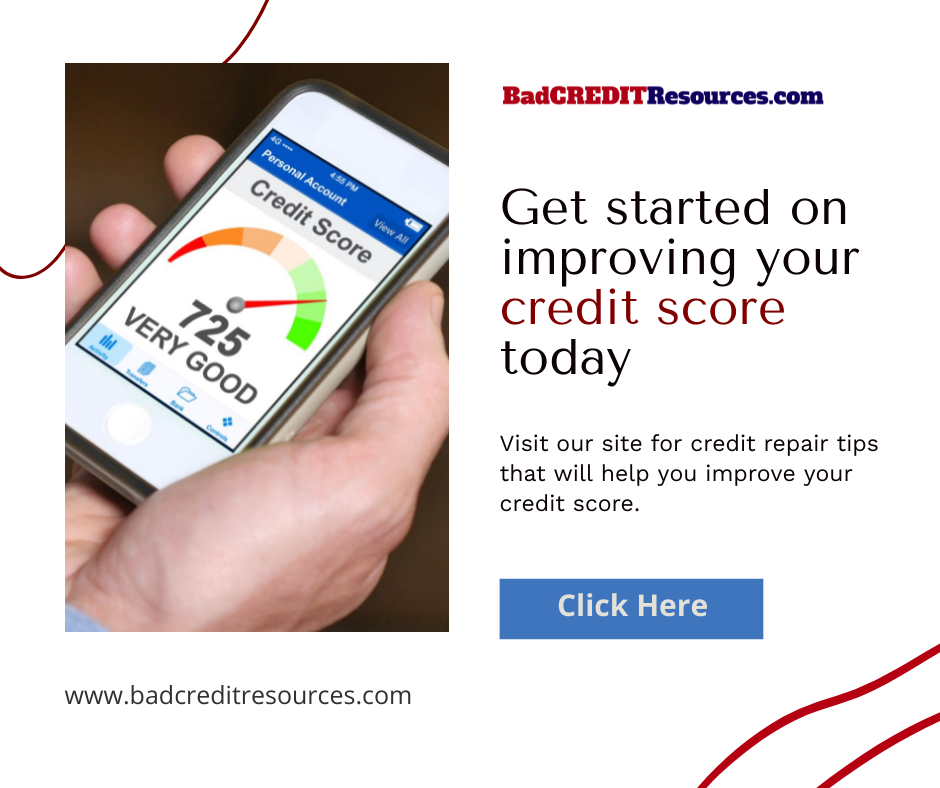 A good credit score is essential for a variety of reasons. It can help you get a loan for a car or a house, find work, and even save money on your insurance premiums. Unfortunately, not everyone has excellent credit. Whether you got your credit cards on your college campus, got carried away on too many shopping sprees, or got hard hit by the recent economic downturn, you probably damaged your credit. The following tips will help you fix your credit score.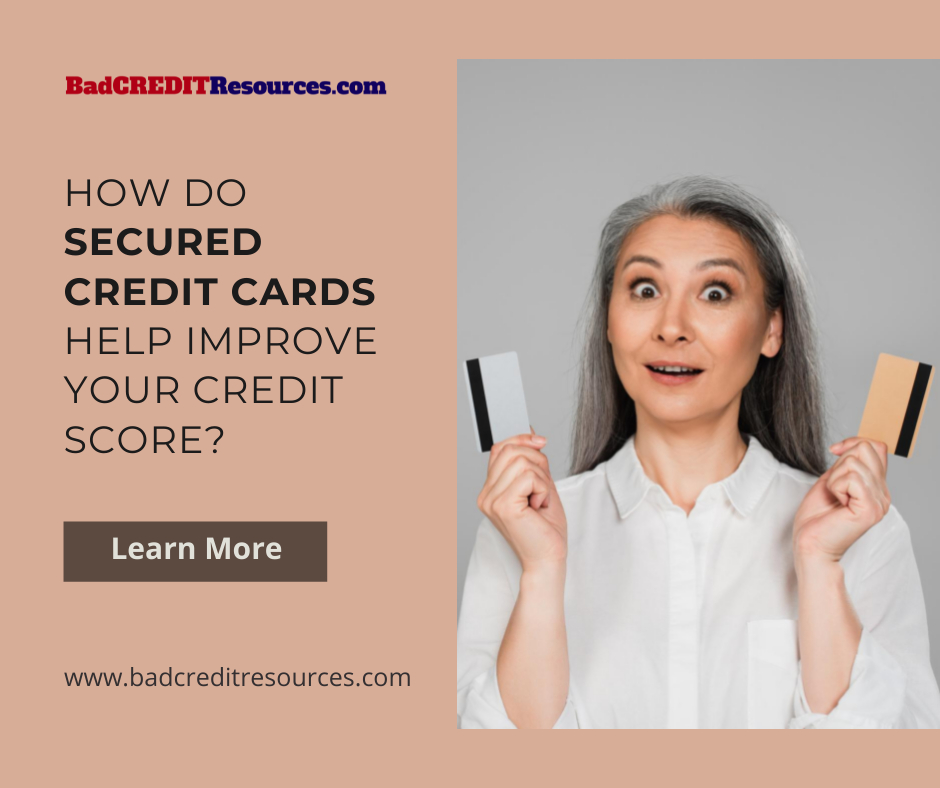 TIP! If credit repair is your goal, create a plan and stick with it. If you want to change, you must put in the effort and perseverance.
Secured Credit Cards – The best way to obtain and fix your credit
If you want to repair your credit but do not qualify for a regular credit card, sign up for a secured card. 
The benefits of a secured credit card are many. 
But one of the best reasons for obtaining one is that they look like a regular unsecured credit card on your credit report. 
Many banks look at "comparable credit" when they are thinking of approving your loan. 
 Many unsecured cards for bad credit only start by giving small credit lines. Usually around $200 – $500. 
With a secured credit card, your credit limit equals the amount that you put down as security.
Adding a $2000 secured credit card to their credit reports has helped several of my clients improve their credit scores.
If you show a good history of payments with this card, the card will usually become unsecured within 12 – 24 months, meaning you get your security deposit back, and you still have a line of credit of $2000, but now it's unsecured.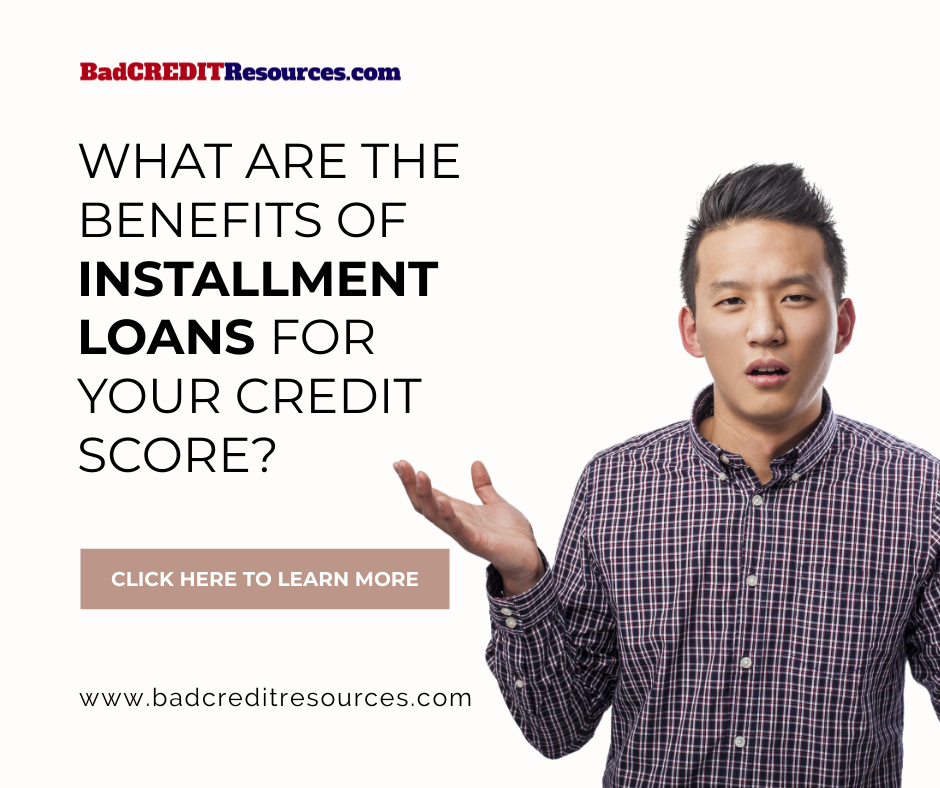 The Effects Of Installment Loans On Your Credit Score
Opening up an installment account can give quite a boost to your credit score. You can quickly improve your credit score by properly managing these accounts.
If you have access to a credit union, this can be the best place to find a lender willing to give you a personal loan or credit card even if you have bad credit. Credit Unions tend to take the extra step to try to accommodate their members.
TIP! Don't do anything illegal. There are many online scams that show you how to create a false credit file. For ex., CPN files!
Simple Tips To Help You Improve and Maintain Your Credit Score
TIP! When reviewing your credit report, pay attention to the negative items listed. If you notice a mistake on your credit report, you could get some items removed by filing a credit dispute letter with all THREE credit bureaus. 
Do not live beyond your means any longer. You will have to change your way of thinking to do this correctly. In the not-too-distant past, people used good credit ratings to buy items they couldn't afford, but now those risky financial choices are catching up with them. Be honest with yourself about what you can afford.

Even though the particular credit item may not be accurate, any small mistake in the credit, such as an inaccurate date or amount, could make the entire entry invalid and eligible for removal.

If you have a card with a balance that exceeds 50% of the limit, pay it down until it is less than 50% utilized.

If you have been making all of your payments on time for more than a year, call your creditor and ask them if they can reduce your interest rate. You could even offer to let them take the payment each month via an automatic draft. Lower interest rates will make your payments smaller and easier to repay. As a result, you will be able to pay off your debt much faster.

Check your credit card statements each month and ensure there are no errors. If there are late fees, contact the credit card company to avoid being reported for failure to pay.

Pay off any outstanding balances as soon as possible to start the credit improvement process. Pay off accounts with the highest interest and highest balance first.

Lowering your balances on any currently revolving accounts will improve your credit score. Your credit score can go up if you keep your balances down.

Make sure you check out any credit counseling agency or counselor before you hire them. Many counselors are honest and helpful, but some are outright scams.

Use your cards only for purchases you can afford to pay off. Use cash for purchases instead while you need to buy something. If the purchase is more than you can currently afford, you can use a credit card; however, you must pay it in full.
TIP! If your credit is poor, take the first step to repair it by taking steps to pay down the majority of your cards. You can make arrangements to pay the balances or transfer the balances to your single remaining credit card.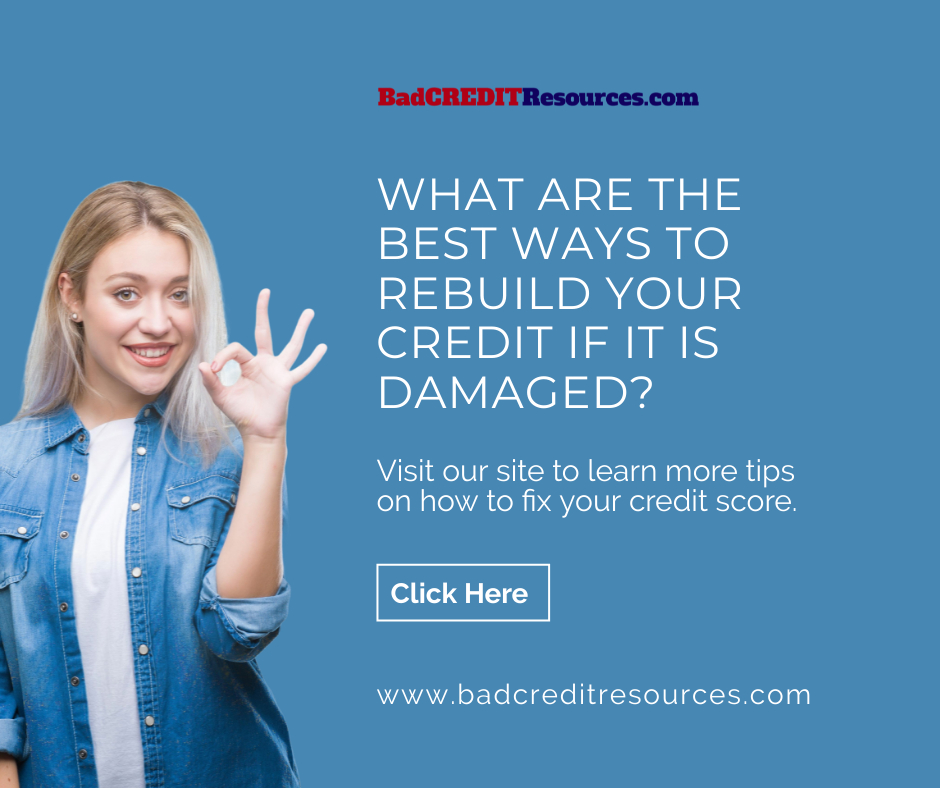 Repairing poor credit can be difficult, but with guidance and knowledge, it is possible to improve your credit score. You can take a few actions to help raise your credit score. If you follow these tips for repairing your credit, your credit report should soon change. Always be patient and persistent in your efforts to raise your credit score. You may significantly alter your credit history by using the advice in this article.