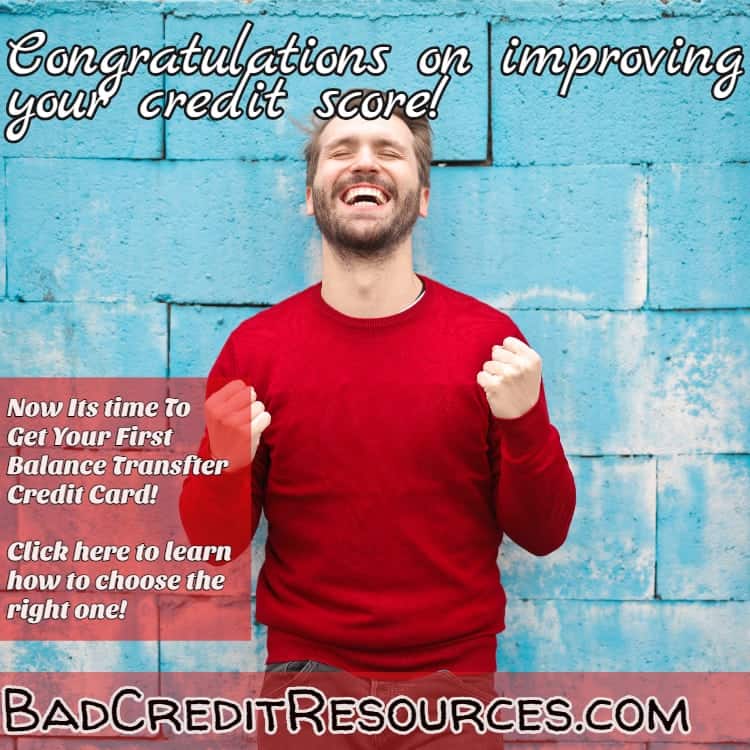 Thinking of getting a balance transfer credit card?
Many of our clients that have gone thru our credit repair program start looking for a balance transfer credit card so they can transfer the balances from their high-interest bad credit credit cards to a low-interest balance transfer card now that their credit has improved.
Before you apply for a balance transfer credit card
Now that you have a better credit score.  You need to be careful where you apply for credit.  Don't get too excited!  Look over all their offers pay attention to the following:
Minimum credit score required
Minimum age of credit file

Choosing a credit card company to work with
Going from a credit card with over 19% interest to one that is offering 0% for a time is very tempting!  But not all offers are the same.  Recently when we were reviewing our credit cards and the interest rates we are paying.  We saw that several of our promotional rates had ended.
We called and some banks quickly adjusted our rate back, but a few said they couldn't help us.  So I started looking for a balance transfer credit card.  What I found was that there are a LOT of differet offers out there,  But not all of them are the best.
You have worked hard to improve your credit score so you deserve the best!   When looking for a balance transfer credit card you want to know the following:
What is the balance transfer fee!  Some banks fees are so large it makes no sense to transfer the balance to them even when they are offering 0% for 6 months!
How long will the promotional rate last.  We decided to use Bank Of America because they offered us 0% transfer fees and 0% interest for 15 months!
What is the interest rate you pay on purchases during the promotional period
After the promotion period, what will your interest rate be?
We made a budget and figured out how much we would need to pay for 15 months to pay off our high-interest debt.  And what a relief!  I mean its basically getting a 15-month loan w/ 0% interest!
Tip:  Reviewing the rates and terms of your credit cards at least 2 times a year is a good habit to form.  Many times you are on a promotional rate, and once that rate is over, the interest rate can easily double!   By reviewing your rates you can call the credit card companies and advise them if they don't give you the same rate or better, you will be forced to use another card!  Many times they will be able to work with you (esp if you have been paying on time and created a good relationship with the issuing bank!)

How a balance transfer impacts your credit score is determined by a few factors
Credit Inquiries
Be careful where you apply.  Each application will generate a hard inquiry.  A hard inquiry can drop your credit score about 5 points.  So you don't want to just apply to every balance transfer card on the market1
Do your research and only apply to the one that you not only qualify for, but best meets your needs!
Lower credit utilization
Let's say you have $5,000 in credit card debt that is maxing out 2 bad credit credit cards.   Now you get a new credit card with a $15,000 credit limit.
You transfer $5,000 of that debt to your new card.   You now have $20,000 available credit but you are only using $5,000.  Which is under 33%.  You will see an INSTANT credit score boost the next time your credit report updates.
In the end, credit card balance transfers are a kind of reward for you taking charge of your credit!  Balance transfer cards are not available to people with bad credit. Which is unfortunate, because the high-interest rates charged are part of the reason some people are never able to dig themselves out of debt!
Updated 6/20/18 by L. Roberts