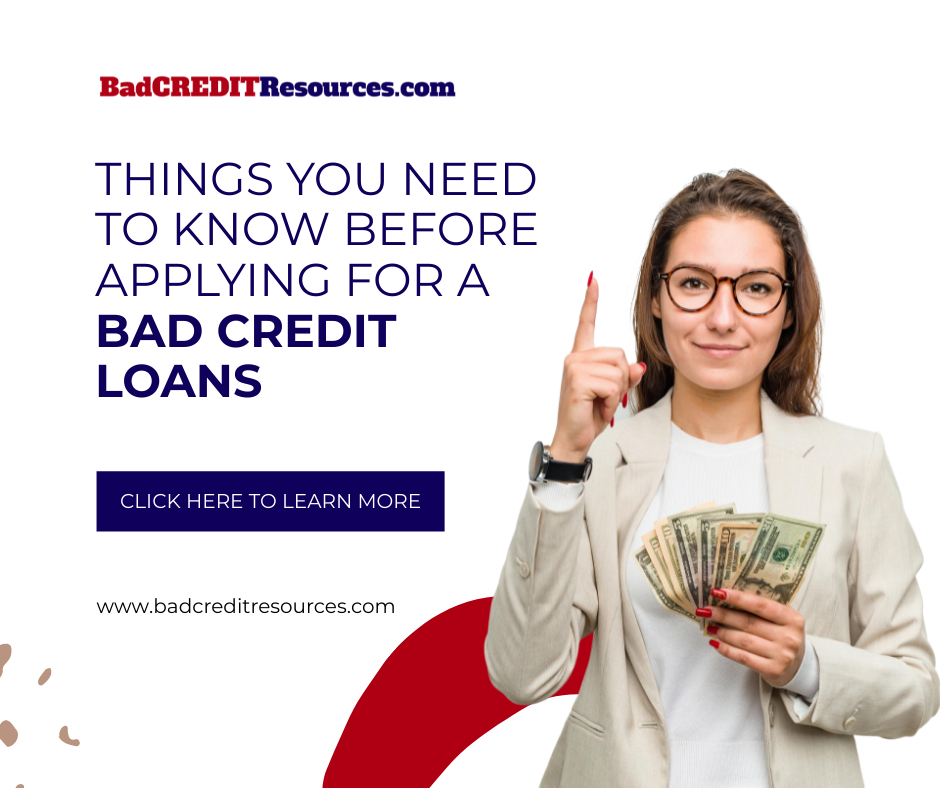 What are personal loans?
Personal loans are loans that you can obtain from a bank or another lending institution. They are typically used to meet short-term financial needs, such as covering an unexpected expense. If you have bad credit, you might be wondering which type of personal loan is best for you. Personal loans for bad credit come in a different forms, each with its own set of terms and conditions. Comparing personal loans based on your specific needs and circumstances can be beneficial.
In this article, let's discuss how you can start comparing poor credit personal loans more effectively.
If you search online, you'll discover hundreds of lending companies that extend different loans for people with bad credit history. 
Whatever you need- mortgage loan, car loan, debt consolidation loan, or any other type of personal loan, you can find a specific loan for applicants with bad credit.
Secured Personal Loans and Unsecured Personal Loans for bad credit
What are

Secured Personal Loans?
For this kind of loan, the borrower must put up collateral, usually something they own that will be seized if they can't pay the loan. It means that if the necessary collateral is present, a person with bad credit may be able to obtain a secured loan.
When considering secured loans, there are numerous advantages and disadvantages to consider.
Pros 
They can provide a short-term solution to financial problems.

They can be an inexpensive way to borrow money.

The interest rate on secured loans may be lower than on unsecured loans.

Secured loans do not require a credit check.
Cons
However, there are some disadvantages to consider when selecting a secured loan:
Repayment terms may be more complex than with an unsecured loan.

If the borrower fails to repay the loan on time, the collateral may not be able to cover the entire debt.
What are

Unsecured

Personal

Loans?
Unsecured loans do not require the borrower to put up any assets or collateral as security for the loan.
Pros 
Easy process 

No risk of losing collateral
Cons
If you default, your lender may pursue you.

The loan amount is less.

High-interest rates
Finding the Right Bad Credit Loan or Sub-Prime Loan
Because applicants with poor credit ratings are considered high-risk borrowers, sub-prime loan lenders make up for the risk by imposing higher interest rates. But this doesn't mean you should put up with lending companies who may take advantage of your situation. Even with bad credit, you still deserve fair and dignified treatment from your lenders.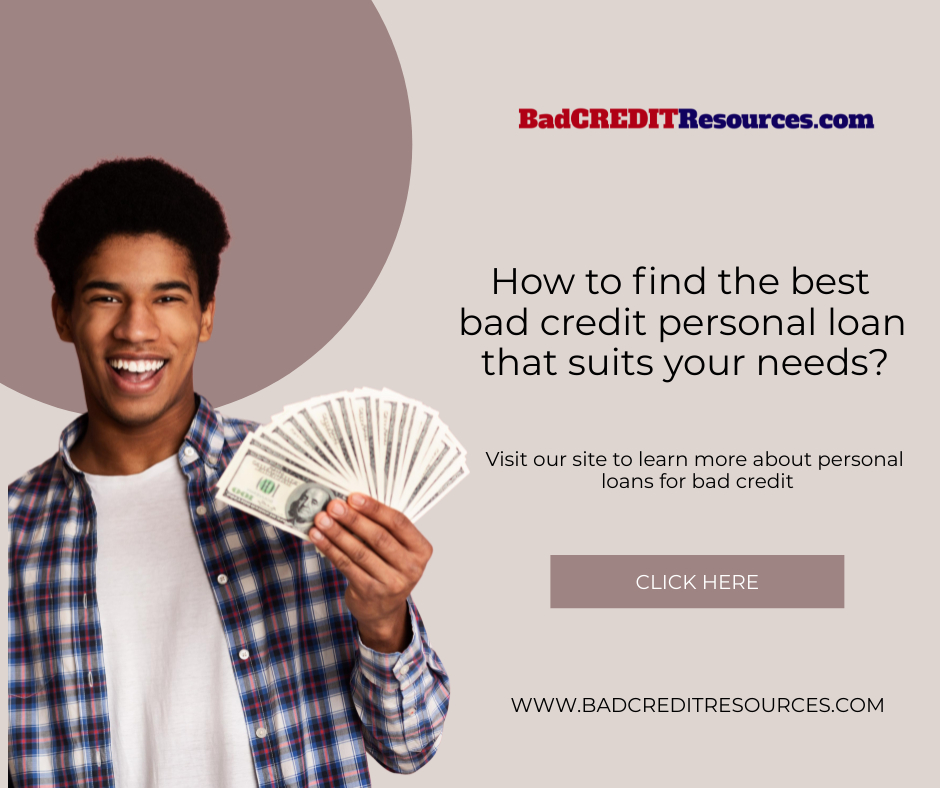 Watch out for sub-prime lenders who may offer incredibly low-interest rates and yet may impose hidden fees. In some cases, the initial low rate can unexpectedly increase right after the first month of your loan payment. That is why it's best to compare the APR of the loan since this includes other fees associated with the loan, such as the processing fees, miscellaneous costs, etc.
Fixed-rate and Variable-rate Loans
What are

Fixed-rate Loans?
Fixed-rate loans are an excellent way to borrow money. They have a fixed interest rate that does not change, even in difficult economic times. That makes them a wise choice for those who want to keep borrowing costs steady. Fixed-rate loans are also easier to qualify for than variable-rate loans because lenders typically require less documentation.
What are

Variable-rate Loans?
Variable-rate loans are growing in popularity. They are a type of loan in which the interest rate change frequently. It is advantageous for people with fluctuating income because it allows them to lock in a lower interest rate on their loan.
Variable-rate loans have the disadvantage of being more expensive than fixed-rate loans. If variable-rate loan interest rates rise above fixed-rate loan interest rates, borrowers may end up paying more in total over the life of their loan.
Personal loans for bad credit can provide you with the short-term financial assistance you need to get through a difficult period. However, before you take out a loan, Research the best lending institutions and compare interest rates. Also, to avoid penalties or late fees, keep up with your loan payments and stay current on your loan agreement.