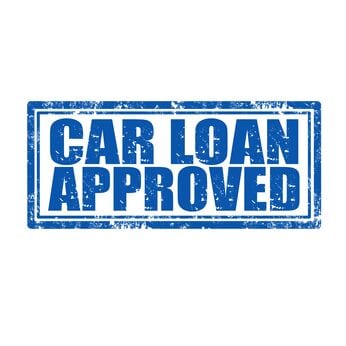 If getting a car is on your list of "things to do" this year, one of the first things you must look at is your  credit score. With good credit, getting a car loan is a breeze.  But when you have credit problems, it can be an uphill battle for some.
Consider the following car loan tips on ways you can get approved for a good car financing deal to finance your car purchase.
Get a copy of your credit report

.

Consumers are allowed to receive one free copy of credit report from all of the three major credit bureaus annually. It's a good idea to check your credit report at least two months in advance before applying for a car loan or any type of loan or even a credit card. Carefully examine your report and in case you find errors, send a letter of dispute to the bureau that issued your report. Disputing credit report errors can take up to 30 days which is why you need to take action at least a month prior to submitting your credit application.
Dispute incorrect, invalid or erroneous information
If your dispute is valid, the errors will be corrected. You need to dispute them with each credit agency separately.  Just because its been fixed on Equifax doesn't mean it will will automatically be fixed on Experian.  Each dispute letter should be  written specifically for each credit agency.  Credit bureaus will ignore fill in the blank dispute letters found on the internet.  If you have a REALLY low score you need to start 6 months prior to your wanting to get your new car if you want to see a significant difference in your credit score.
If you don't have the time or organization skills it will take to repair your credit, you may ant to look into hiring a legitimate credit repair company to do it for you.
Save a higher down payment.
Be prepared to provide a higher down payment. You should be able to save anywhere from 20% to 25% down payment. By doing so, you put yourself into a stronger buying position.
Compare car loan deals.
Be ready to spend extra time exploring the market and comparing loan deals offered by various car loan lenders. If you have good credit, you can surely get approved more quickly and have access to the best deals.
On the other hand, a poor credit score can be a major disadvantage since most lenders reserve their best offers to customers with impressive credit rating. Is it possible for you to delay your car purchase until your credit score improves? If yes, then you will be in a much better position to apply for a car loan and to negotiate with a potential lender.
What if waiting is not an option and you need to apply for a bad credit car loan? You need to more cautious in evaluating car loan deals since you might encounter unscrupulous lenders who are out to take advantage of your situation. Avoid getting scammed or ripped off by checking the interest rate, the fees, the terms and conditions before you sign.  If you belong to (or if a family member belongs to) a credit union.  You would be surprised at how great the rates here can be even for members with bad credit.  i worked for a credit union for many years and we provided great rates to our members. Much better than what the car lots or the buy here pay here car lots offered.
Regardless of who you go with, check the reputation of the lending company and make sure that you are dealing with a legitimate and trusted lender.