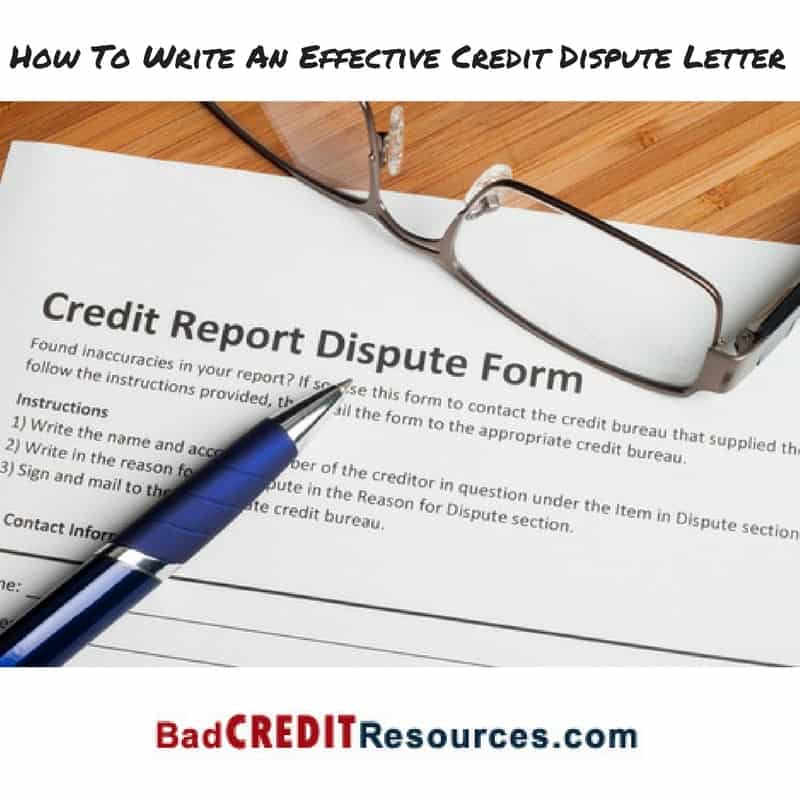 Whether you decide to fix your credit on your own or if you decide to use a professional credit repair service.  All credit repair starts off with the dispute process.
Tip: DO NOT use the online dispute forms!  The credit bureaus are a "for profit" business.  Hidden in their TOS they have a clause that says you agree to not sue them regardless of how your dispute turns out.
So let us say you have all the proof showing the debt is either paid or being reported inaccurately.  And you keep filing dispute forms but nothing is being done and your credit score continues to suffer.  So you get fed up and threaten them that if they don't fix your report you will take them to court.  Yes, people have taken the credit reporting agencies to court and WON!  But if you used their online form, they will say, Not so fast!  You agreed to arbitration when you agreed to use our online form…  Mail is slower, but you keep all your rights!
Starting the credit dispute process
Step 1. Get your credit reports.   To start the dispute process you need to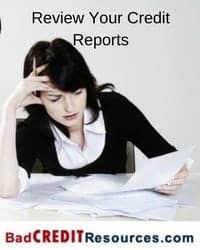 know what is on your credit report.  Order a credit report from EACH of the top 3 credit reporting agencies.  Experian, Equifax and TransUnion.
When I first started in the industry, you actually had to write a letter to each one and pay the fee to get a credit report sent to you.  Now all the agencies are online and you can get your credit report in seconds!  Most of the time for free!  But they want you to sign up for a credit monitoring service.   In this day and age, it's a good thing to have.  I use LifeLock®.  Also since I don't use my credit often these days,  I put a credit freeze on my credit reports.  That means that NO ONE can access them without a password and unlocking them.  Identity theft is a booming business.  If you or a loved one isn't using their credit a lot, freezing their credit report makes a lot of sense.
Step 2.  Look for inaccurate information. Look not just at the negative tradelines.  But look at your addresses and occupations.   These days ID theft isn't just about opening new lines of credit.  There is a booming business in selling IDs to people so they can work, file for government based services or just to get an apartment.
If you see ANYTHING that is being reported incorrectly, then you should take note of it. When you look at the negative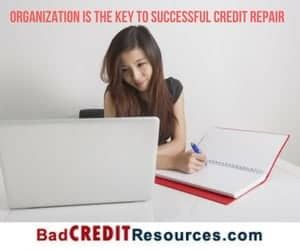 information.  You want to make sure of the following:
Is the date they are showing correct.  The older the negative item the less impact it has on your credit. Some collection agencies will purposely put the wrong date so their tradeline impacts your credit score more.
Is the charged off amount correct?  Keep in mind the creditor may have charged it off including fees.
Once you have your list of items you need to dispute.  It's time to write the letters.   You probably noticed that all 3 of your credit reports showed different things.   You should write a SEPARATE letter for each.  And while there are a plethora of sites that have dispute letters you can download and use.  You should write your own and not use one of these "boilerplate" letters.
Writing Your Credit Dispute Letter
Some professional credit repair agents will actually write dispute letters for their clients by hand.  Yes, a handwritten letter.  The thought process is that the credit reporting agencies will pay more attention to a handwritten letter.  I just have our clients send one they write on their computer.  To me, it's more organized and much easier.
Be polite and professional.   You would be surprised by some of the letters my clients have shown me that they actually sent out!
Check your grammar.  There is a free browser plugin called "Grammarly".  It's pretty good for a free resource.
Addressing your letter. In the top right-hand corner of your letter include your full name, your address, and social security number.  You can include your phone number if you want it on your credit report.
Starting your letter. Start your letter fixing any inaccurate contact information.  Like your name being misspelled, maybe your a Jr. and its showing Sr.  Or you are the II but its showing III.  If you don't recognize addresses or jobs being associated with your social security number, correct those first.
Disputing inaccurate reporting tradelines: Get to the point.  They don't need a huge backstory.  Reference your credit report and advise them that you have highlighted the erroneous information.  Advise them the information is inaccurate or not yours please fix / or remove.
Use strong language:  words like erroneous, outdated, misleading or unverifiable
Don't get fancy. You don't need to be fancy or use legal words.  Just state your case.
How many tradelines should you dispute at one time? Dispute only 2 or 3 inaccurate items per letter.  Someone that disputes every negative item on their credit report loses credibility.  The credit bureaus are required by law to investigate your claim.  But in recent years bad credit repair practices have caused them to start labeling some disputes as frivolous and once they put that label on you.  It will be hard for you to get anything removed from your credit report.
Identity Theft. You can dispute multiple items ONLY IF you are a victim of identity theft.  Then do it all at once immediately and file a police report!
Send all mail certified.  It's important that you keep track of the dates you submitted the dispute and the date they received your letter.  They have 30 days to respond!
Follow Up. Immediately follow up with the credit bureaus when they send you a response.  Keep all correspondence in a file or scan them and upload them to your cloud storage for safe keeping.   I prefer the old-fashioned file system.  Too many companies get their servers hacked and I would hate to have that information floating around cyberspace!
Be prepared to have to send several letters.  I have a side business in network marketing and they have a saying.  The money is in the follow-up.   Same goes for credit repair.
Moving on. Once you have done all you can for the first 2 or 3 items you choose.  Move on to other items you want to dispute.
Verified Information. If something gets verified by the creditor, and you actually owe it (hey, this is a "no judgment zone" lots of people dispute accurate negative information)  its time to start negotiating with the creditor directly.  If it's not your account keep fighting.  If you are a victim of ID theft send a copy of the police report and again state that the item doesn't belong to you.
Removed items. If something gets removed, the credit reporting agency will send you a new credit report showing the item was removed.  Otherwise, they send you a letter stating the creditor verified the account as accurate.
What if your credit dispute letters are not getting the job done?
A credit dispute letter is a great tool to start the credit repair process. It's something anyone can do from the comfort of their home. But there will be times where you just can't seem to get the credit bureaus to fix the wrong information.  Don't stress.  There are legitimate credit repair companies.  We suggest one that has easy access to a legal department!   We recommend  Lexington Law or Financial Education Systems.  Both services include access to a legal department to escalate the credit repair process. They are both monthly services (Lexington Law $99, FES is $87 a month)  but both can be canceled easily once they get the job done!