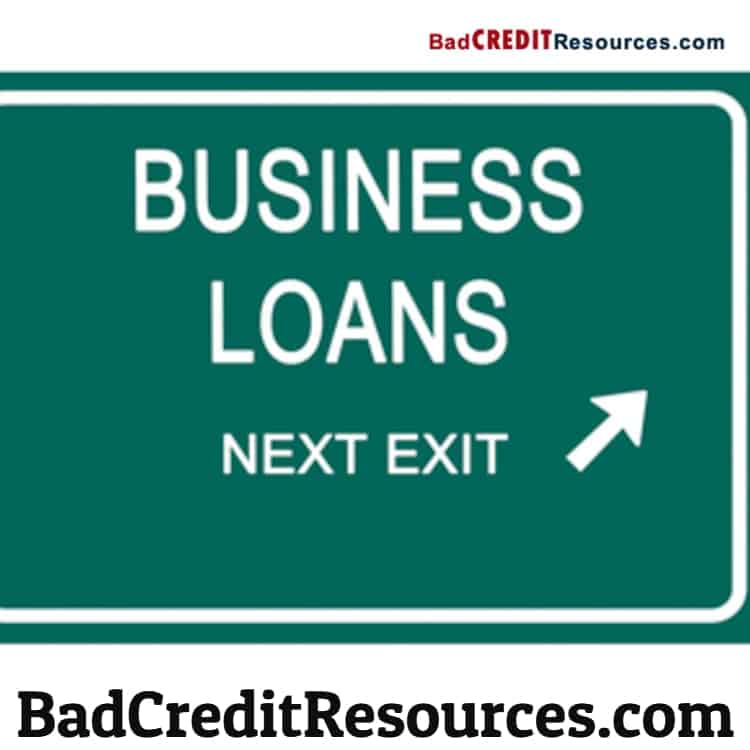 Finding a LEGITIMATE bad credit business loan can be easy if you keep the following in mind.
Many lending companies have realized the business potential in approving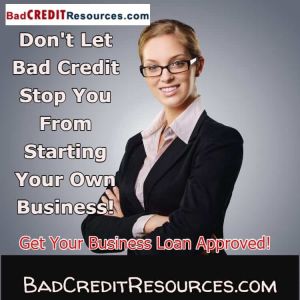 business loans to business owners with bad credit.  And so a whole niche industry was born.  When looking for a bad credit business lender some of the terms you should search under are :
bad credit business loans
secured business loans
subprime business loans
Finding LEGITIMATE bad credit business loan lenders
Let's face it, banks generally like working with borrowers with a good history of paying back their loans.  And when you have bad credit, no matter the reason behind your drop in credit score. Banks will be cautious.
The right lender will be willing to extend a loan.  But usually with the following stipulations:
Bad credit business loans tend to:
Have shorter repayment terms.  Our sister company does a lot of equipment financing and unsecured business loans.  For good credit people, they can extend credit for 60 and even on occasion 72 months.  But for bad credit, it tends to be 36 – 48 months
The interest rates tend to be higher than someone with good credit
They may require a security deposit or additional collateral
The size of a bad credit business loan will vary depending on the lender.  Our sister company recently did a secured business loan for a client we referred.  They got approved for $200,000!
How to spot a FAKE bad credit business loan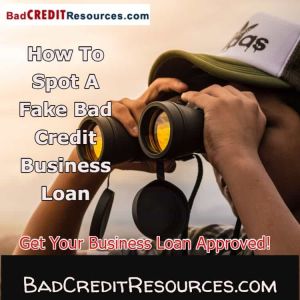 Many fake companies will offer loans at unbelievably low rates, or say no credit check required.
Knowing a bank or finance company is in the business of making loans that will get repaid.  Does it make sense for them to not look at your credit and see how you have repaid others?  Would you blindly lend money to someone who walked up to you off the street?
Now if the loan is 100% secured by real estate or business equipment, they will look at a business owners credit but they won't turn down the loan because of the security offered.
In my experience, the people who get scammed don't do enough research on the company.  If someone calls you up out of the blue, and says they have an unsecured business loan available for you, and there is no credit check.  Don't believe them!
I've never met anyone who actually got funded by ANY of these companies.  AND they ended up LOSING money because they had to buy an "insurance policy" for the loan.
Just remember, if it sounds too good to be true.  It usually is!
If you have bad credit, there are some things you can do to increase your credit score before applying.
Pull your credit report and see if there are errors.  If so, fix them by sending in a credit dispute letter.  It will take them 30 days to investigate and if you are correct, the item is being reported incorrectly the credit reporting agency will remove it from your credit report.  make sure you get all 3 major credit reports. Just because 1 agency fixes it, doesn't automatically mean the others will.
Pay down your credit cards!  This is a quick fix we have used in the past to increase a clients credit score before applying for a loan.  Esp if they are utilizing more than 30% of their credit.
Increase your credit limits. If you can't pay off your credit cards, call your credit card companies and get a credit limit increase.  Ask for a large enough increase to put your usage under 30%.  Once this occurs your credit score will go up within 30 – 60 days.
Just because you have bad credit doesn't mean you can't get approved for financing. It just means you have to take the time to find the right company.
Also, remember to write a letter of explanation to explain to the lender WHY your credit score is low. And include how you know that you will not fall behind now because……..
Be prepared to provide a security deposit or additional collateral.