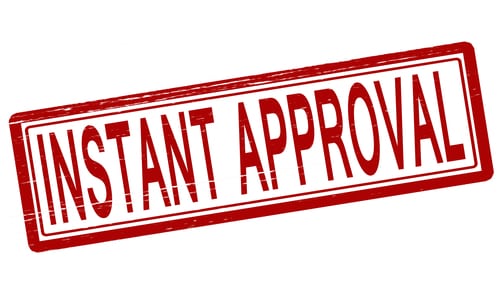 There are a lot of Instant approval credit cards online and many consumers with bad credit are attracted to signing up. Before submitting your application, be sure that you clearly understand what instant approval credit cards are.
While the ads may promise that you can get instantly approved, that doesn't mean they are for people with bad credit.  You need to carefully read their requirements and look for terms like:
guaranteed approval
no credit check
bad credit accepted
How to Get Approved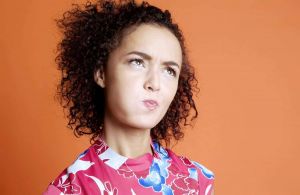 Approval depends on the card you are applying for. There are instant approval credit cards for people with bad credit and there are ones for people with good credit.  For instance, if you want a credit card with rewards, you may not get approved if you have a low credit score. Most reward credit card issuers require good to excellent credit rating.
Know what your credit score is.  Applying for good credit cards is a waste of time if you have a low credit score.  We used to carry a section on this website for people with fair to excellent credit.  And even though we had clearly marked the minimum credit scores.  A lot of people decided to "take a chance" and see if they could be approved.  That led to the bank instantly rejecting the application, the clients' credit score suffering from the pull and it was just a mess.So we removed them and only list credit cards on this site that will approve people with bad credit.   Whether it's an instant approval credit card or any kind of financing.  The first thing you need to look at is the minimum credit requirements.  And understand that these days all applications are looked over by computers.  Not humans.  That's why instant approval credit cards can get you an answer so fast.  To the computer, you either meet the requirements or you don't.
Next look at the rate and fees.  Some of these cards have a lot of fees that must be paid BEFORE you get to use the card.
Type of credit card: Is this a regular credit card, secured credit card or merchandise card.  Make sure you know before applying.
The Pros and Cons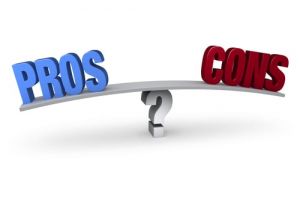 Before applying for an instant approval credit card, carefully analyze the Terms and Conditions. Some instant approval cards may offer a low introductory APR that is bound to increase.
Some instant approval bad credit cards are online store credit cards with guaranteed approval.  Meaning these cards can guarantee you approval because you can use the card ONLY to buy  merchandise they sell.  These cards can be useful for building credit IF AND ONLY IF they also report to at least 1 credit reporting agency.
What To Do BEFORE Applying For Any Type Of Credit
Check your credit report from all the three major credit bureaus so you would know whether you can qualify for a certain credit card or not.   For example, you want a new reward credit card and it requires excellent credit.  Make sure you have fixed any credit problems you may have.  While they offer instant approval cards, they are NOT guaranteed approval cards.  While some of the bad credit instant approval cards may also offer guaranteed approval.
The Waiting Period
Most instant approval credit card companies allow you to apply online.   After reading the agreement,  and filling out the application.  You hit submit and you should have an answer in minutes.  Sometimes it can take a bit longer.  Generally, you will know within 24 hours max.
Reasons there may be a delay:
You have a credit freeze on your account
Some of the information you submitted on the application doesn't match what the credit bureau has for you.
Once approved, you need to understand that there is still a waiting period involved. It can take at least 4 to 5 banking days before you can receive your credit card through in the mail. After receiving your card, you will still need to confirm your identity by calling your Issuer before you can start using your credit card from transactions.
To confirm that you are the real account holder, you will be asked to give some information you have provided in your online application and the last four digits of your Social Security Number.