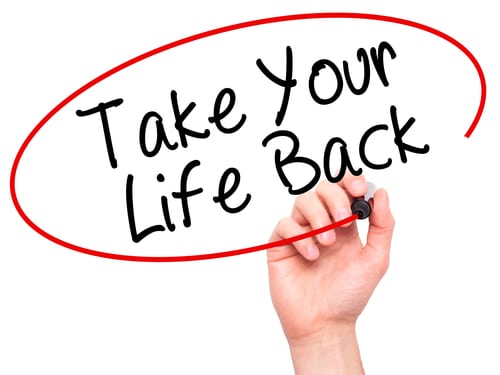 Take control of your finances!
You owe it to yourself to become knowledgeable about your personal finances. You spend lots of time and work hard for your money. It's possible for you to use the knowledge you've got about your finances to enable you to accomplish whatever monetary target you've set out to realize for yourself.
A penny saved is a penny earned is a great saying to remember when thinking of personal finance. Any amount of money will accumulate after consistent conserving over a year or a month or two.
Simple ways to save money
Save money and improve your health. If you live close to work, consider walking or biking to reduce gasoline cost, that will enhance your personal financing a little. With fuel costs increasing, anytime you could avoid using your car you save.
You will also have the benefit of improving your health.  They say you should take a minimum of 10,000 steps a day.  But have you ever really tracked how much you walk in a day?  There are many FREE fitness apps that you can download to your phone and track your steps.
Shop the dollar stores. You would be surprised at the bargains you will find at the dollar store! Everything from snacks to batteries can be found there. Those paper products that you normally pay anywhere from $3 – $5 for can be found here for $1!
Bring your lunch to work Packing your own lunch will not only save you a lot of money each week but it will probably be a lot healthier! A lot of people who are dieting are in the habit of bringing their lunches because they want to watch their calorie intake and lose weight. You should be just a diligent and focus on how much money you are saving! A healthy salad at a restaurant will cost you $8+ and of course tip. You will easily spend $15 a day on lunch. If bring your lunch you have added at least $300 to your savings account!
Combine services to get package rates. Combine cable, telephone, and your web into one payment plan. They will often give you a discounted rate for taking all 3 services. Another industry that has great package rates is travel. You can often find a great deal if you choose their hotel and airfare package. And even greater savings if you choose their hotel + rental car + airfare options. Always be on the lookout for bulk buying opportunities! They can save you a lot of money!
To take control of your finances – Create a budget you can live with!
Spend less than you make. It does not matter how much money you make, you should always understand what and where you are spending the most.
Living paycheck to paycheck isn't living! Its being a wage slave. Make a list of all your monthly expenses. Look them over and see if there are any expenses you can live without. A good way to find frivolous purchases is to look at your credit card statement. All those $5 coffees add up!
Tip: Some people who are really serious about staying on a budget use a debit card to make all their purchases. They load the debit card with the amount of money they plan on using for 2 weeks to a month. And put the rest into their savings account. The debit card makes sure they don't overspend. And if they run out of money, they take the time to re-evaluate their budget or their spending habits. A few months of living like this helps them form good spending habits.
Maintain good records of your expenses. Get in the habit of tracking your spending. Especially when you first start trying to live within your budget. Keep all your receipts and at the end of the day enter them into whatever software you are using to track your spending. SAVE everything!
Save for your retirement Depending solely on your retirement plan thru your employer is risky. Look into ways that you can help your money grow! Schedule an appointment at your local bank. Many of them have an investment banker on the premises. Talk to them and tell them what your goals are. They should be able to show you the programs they have to help you. You DON'T have to go w/ their services. Take the time to look into 2 or 3 different services and choose the one that makes you feel most comfortable.
How taking control of your finances will help you improve your credit
Some of the most significant features of your FICO score is the balance of your credit cards. The higher your balances are, the worse they they're for you. The score will go up when your balance goes down. Always try your best to keep your balance below 20% of the maximum credit limit of the credit card.
Choose credit cards that offer rewards
Cashback credit cards are extremely popular because they payback a portion of what you spend in cash. Other reward credit cards that are very popular are gas reward credit cards. Some people choose credit cards that offer discounts at the places they shop the most, like Costco or Sams Club. Rewards can pay off big time! I recently took points from one of our credit cards and got a $300 gift card to Best Buy which paid for our new TV!