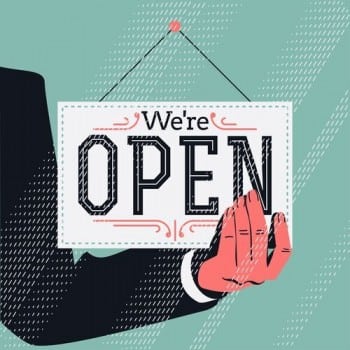 Starting a business can have its challenges along the way, many people dream of business ownership, however never seems to attain it.
The challenges faced by some entrepreneurs to start a business despite having bad credit can be frustrating.  This doesn't mean that an entrepreneur can't start a business with bad credit, he/she can, however, it requires more planning and "thinking outside of the box".
Ways that entrepreneurs can start a business even with bad credit: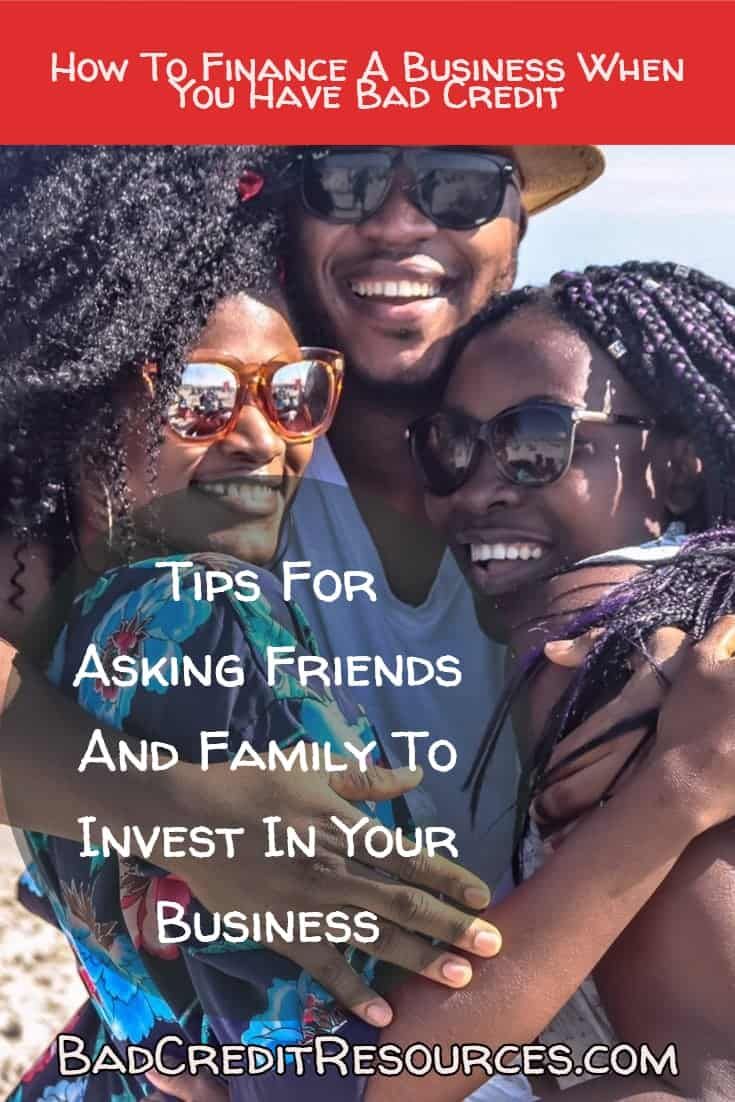 1. Loans from families and friends.
Typically, your family and friends may not look at your credit history when determining whether or not to give you
a loan. Families and friends normally want to see you succeed and will try any way they can to help you.
But asking your friends and family for money is a double-edged sword.  Many relationships have been broken due to this.  Here are a few tips to help you to navigate this sticky situation!
Decide on what role your friend/family members will play.  Will they have a say in how the business is run?  Will they own shares?
Put it in writing – don't just offer to give them a contract.  Have the contract in hand when you ask them for the money.  Make sure you have a copy of your business plan with you.  Give them the contract & business plan and ask them to read over it.  Ask them if its ok to come by in a few days to go over the plan and the contract
When will repayment start?  Make sure you include this in the contract.  Even if its not a date but a line item that says when the business reaches "THIS" benchmark.  Remember no one wants to wait forever to get their money back.  But be realistic.  Also, include any interest they will earn or percentage of profits they will get for their investment.

2. Alternative financing methods.
Equipment leasing and factoring are forms of alternative business financing. Since both are essentially secured by the equipment being purchased or accounts receivables of your clients. The credit requirements are not as strict.
Accounts receivable factoring doesn't depend on the business owners credit at all! Its approval is based on the credit quality of the business owners clients.  You sell a factoring company your accounts receivable.  They will in turn give you 70-95% if their value.  And then collect on the invoices when they are due.  Many businesses do this in their start-up phase to help meet their working capital needs.
Equipment leasing can only be used to purchase equipment, but is a great way to preserve your working capital since the purchase of equipment tends to use up a great deal of a businesses funds. You just need to find an equipment leasing company that will finance bad credit. Sites like Leasefunders.com have been doing bad credit equipment leasing for over 20 years.  They know the ins and outs of bad credit business financing.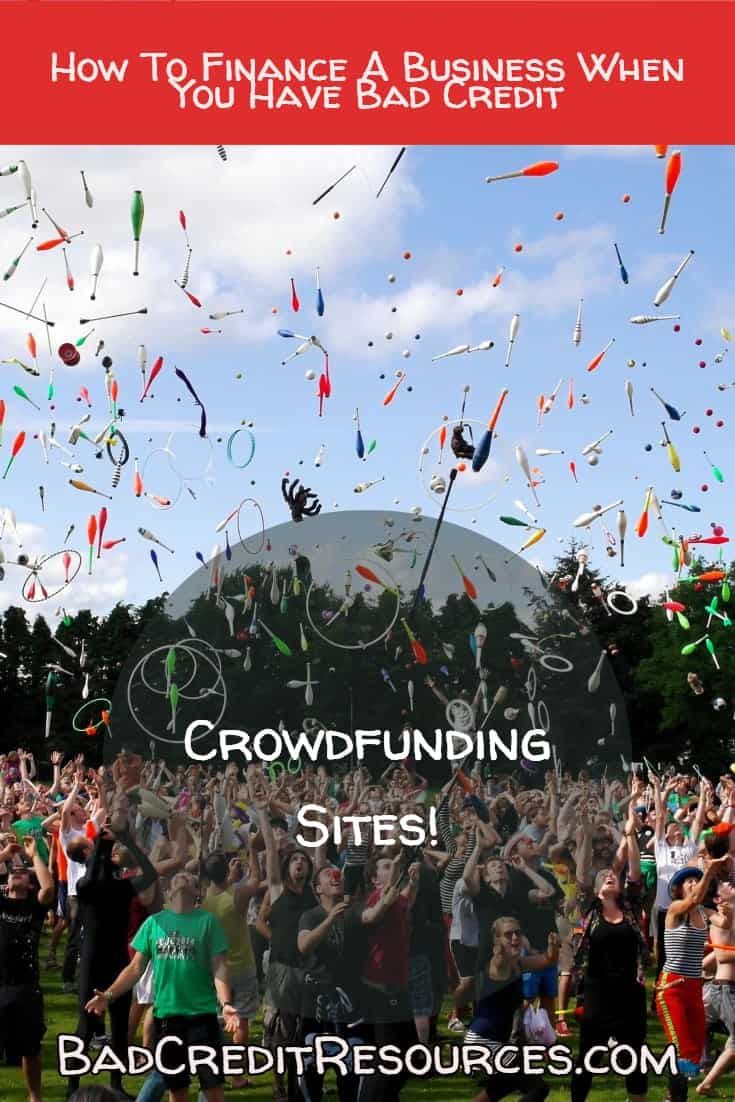 3. Crowdfunding.
There are many crowdfunding platforms like Kickstarter and Indiegogo that allow you to set up campaigns and raise capital for your business if your campaign is compelling enough people that do not know you will pledge financial resources to your project. These people will not go ahead and check your credit score, hence it is so popular.
4. Micro-finance.
If you do not need a large amount, then you can benefit from a microfinance loan in order to get the money you need to start the business. These microfinance organizations are typically No Profit organizations backed by a small business administration.

5. Bootstrapping.
This is the easiest way to start your business if you do have good credit. When you use bootstrap financing, you are basically using your own funds to start up the business and hoping that the business starts making money fast enough to support itself.
The reason why I say this is good for people with good credit is that there are lots of banks (Citibank was the bank we used) that gave us a business credit card with a $10,000 limit based on my good credit.  When someone with bad credit applies, the amount they qualify for is drastically reduced.
So if your business doesn't take off the way you want it to, you may have to close your doors if you don't have a backup plan.
Take the time to write out your business plan and make sure you do the financial balance sheets.  Understand EXACTLY how much it will take to open your doors and KEEP them open.
I always tell people to think of their worse case scenario and plan for that!  Even though your business may take off faster, you want to make sure you have the funds to carry on even during the "lean times".  Especially if you have bad credit, you won't be able to walk into a bank and get unsecured financing easily.  But if you own a home or have some collateral a bank will be more willing to lend you money.
 
6. Bartering.
While this may sound like a pretty old approach to doing business. It is very relevant today, if you can offer a service of yours in exchange for another service, this can help you start your business.
For instance, if I am a great graphic design and someone else is great at web designs, I can go ahead and design his/her logo, her stationary materials etc. in exchange for her/him developing my website for me.
In this way, we both got something we want, by exchanging value, there was no mention of money here and my credit score didn't come into question.
Recently, I've been using Facebook Groups to find business owners to barter with.  I usually send them a PM on Facebook and see if they are open to bartering.
Be professional!  Go to their sites, find out more about them, and see if they truly provide a service that you need.  Also, have a monetary value in mind.  For instance, I recently had someone ask me to manage their FB page for them for a month and in exchange, they would make some Pinterest Quote Images for my Pinterest pages.
Well for me, that was a bad deal.  Their FB group was DEAD.  It would require a lot of time to bring it back. Also, while inspirational quotes are VERY popular, they can also be purchased rather cheaply on sites like Fiverr.
When you barter you want to barter, you want to make sure everything is equal.
What I did do was find someone in the same facebook group that is a bookkeeper.  I manage her FB group and in exchange, she does my monthly bookkeeping.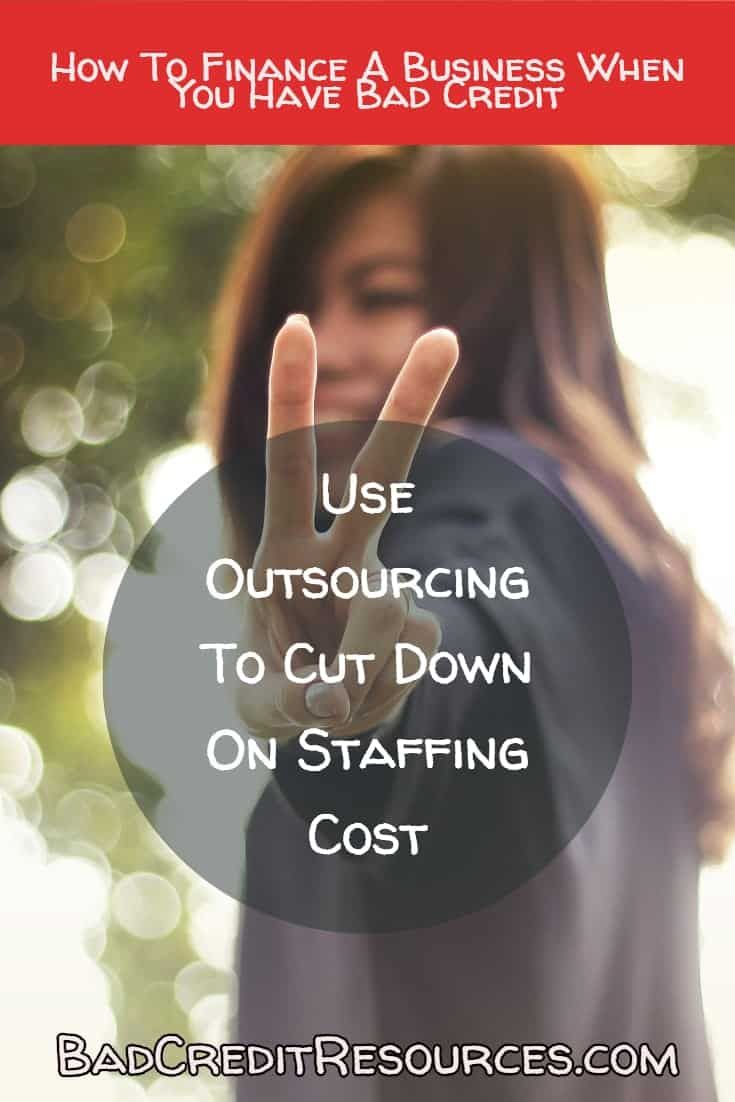 7. Use freelancers to cut down on staffing cost
When you have bad credit, and its hard for you to get funding, then every cent you have will be important. One of the things you can do is go to a site like Fiverr.com and hire someone to do something for you for only 5 dollars. This can help you greatly, although depending on the gig you choose, the quality of work done sometimes reflect the price.
If you have a little more money, you can look at managed outsourced agents like the ones found on ConnieKnows.com  its run by my cousin!   They do task-based outsourcing and you can hire them to do social media, design work, write content, blog management and all kinds of different task needed to run your business.
These are some of the ways you can start a business with no credit or bad credit, there are many more things that can be done, however, these are some of the popular ways.